Music Box Workshop
In our music box workshop, you learn the history and interesting facts about music and create a personalized music box with choice of different music and theme; for yourself, friends, family or someone you love.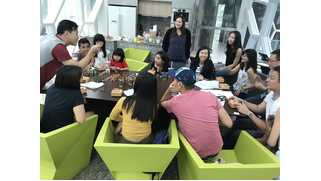 Great company event or team building
Lively team building for corporate. Each bring back a music box with different designs.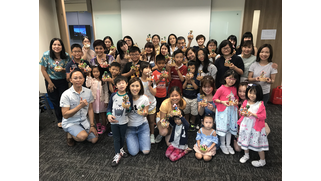 Party or Customer Appreciation event
Give the participants a surprise with music box workshop and unique gift.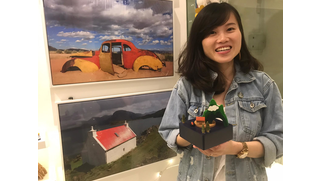 A therapeutic session with beautiful creation
You never know how creative you are and how simple and therapeutic it can be.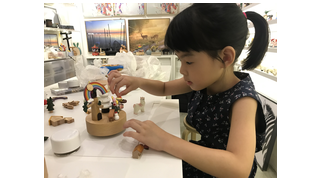 A memorable creation for kids
Create an unique music box and let the inspiration flow.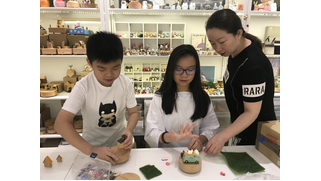 A bonding session with family
Create family bonding via discussion and sharing of ideas.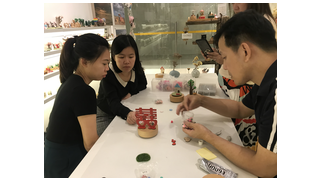 A get together session with friends or love one
An affordable and meaningful get together session with friends.
Music Box Workshop - Free Style
Install and design your own music box with various type of base in our studio. Duration: 2.5 to 3 hours Design: Various theme with a lot of ornaments to choose from. Various selection of base (square or round in different size) Music selection: Spirited Away, Canon in D, Totoro, Over the Rainbow and etc (For complete list, please refer to Music Demo section). Number of pax: Max 6 pax. Date and Booking: We have not set up a calendar booking system yet. You can let us know your preferred date and time and we will help you to check the slot. Workshop is opened daily for booking. The standard time slots are: 11am, 2pm, 6pm. Cost: The cost is based on the materials and ornaments you choose to design the music box. The average cost is around $90+ to $130+ per music box. Instruction, venue and time are FOC. No GST. Location: Okdodoo 138 Robinson Road #03-31 Oxley Tower Singapore 068906 Direction: The nearest MRT is Tanjong Pagar. Exit F to Capital Tower and walk along Robinson Road. You will see Oxley Tower right before McCallum Street. For car park, there is parking lots at the basement of Oxley Tower. The access is via a small lane behind Oxley Tower, off McCallum Street. The parking fee is $3.75 / 30 mins (Mon - Fri, 7am - 6pm), $2.80 per entry (Mon - Fri, 6pm to 7am / Sat and Sun, whole day). Minimum Age: 4 - 7 years old, to be accompanied by adult(s). Contact: Contact us via Whatsapp, call or email for more info. 98782416 (Chong Hui) / Derrick (97671337) okdodoo.store@gmail.com
Music Box Workshop - Package (Physical / Virtual)
Fixed price package for corporate or big group. Install and design your own music box with round base or square base and magnetic vehicle. Duration: 2.5 to 3 hours (physical) 1.5 hours (virtual) Design: Various themes (Example Family & Friends, Animal, Totoro, Underwater World). Music selection: Spirited Away, Canon in D, Totoro and more. Number of participants: Minimum 8 participants onsite. Maximum (100 or more, to be discussed). Portfolio: Please refer to Portfolio section for more workshop photo and previous participated companies. Contact: Contact us via Whatsapp, call or email for more info. 98782416 (Chong Hui) or Derrick (97671337) okdodoo.store@gmail.com