About OKDODOO
OKDODOO (aka OK Do it Do it)  is a small down-to-earth gallery specializing in musical boxes, travel photos and painting, hidden in Singapore's financial district.  ​We are small but we probably have the widest selection of musical boxes and ornaments in Singapore. Our music boxes and ornaments are specially curated and some are hand made by us, by local and regional artists/craft-makers which are hard to find elsewhere. We traveled around the world and would like to share our travel photos with you. We also worked with various artist friends to showcase their paintings and photos. We are here to inspire and enlighten, and for you to create your own happiness with something different.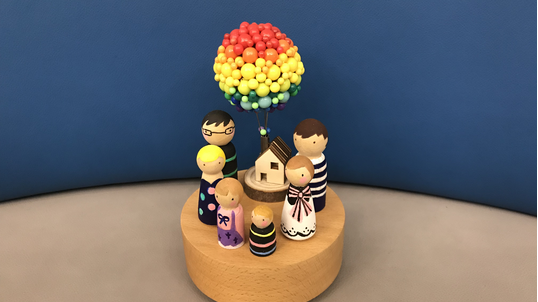 Customized Music Box in Okdodoo - 1
Hand painted doll and hand-made balloon house Music Box by Okdodoo.
Customized Music Box in Okdodoo - 2
Hand painted doll - A Musical Family customized music box by Okdodoo.